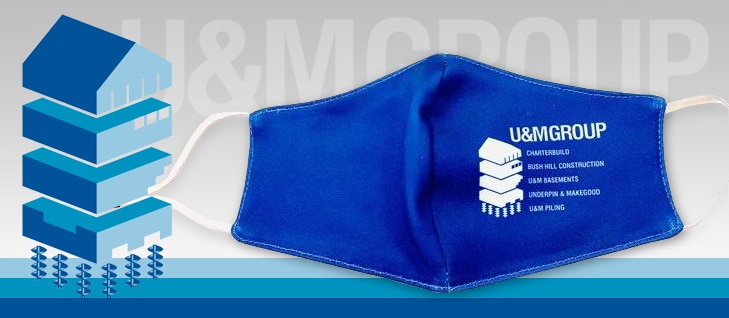 06 Nov

COVID-19 News Update

COVID19 Pandemic

 

January 2021

 

Since March of last year, when this pandemic started, the U&M Group have rigidly followed all UK Government and Public Health England guidance and have reopened sites in a controlled and safe manner, with due consideration for our clients, staff and the wider public. We have produced robust Risk Assessments specifically for this pandemic which have been written strictly in accordance with Industry guidelines and we have processes to ensure they are being followed.

 

The government, in their press conference earlier this month, when tier 5 restrictions were outlined, set out their working aspirations thus:

 

"You can only leave home for work purposes where it is unreasonable for you to do your job from home. This includes, but is not limited to, people who work within critical national infrastructure, construction or manufacturing".

 

Our activities have now returned to some form of normality, and we have achieved this by managing our working practices, with some key staff  working remotely.

We have made changes within our offices to ensure safe distancing is maintained, installed hand wash stations and have prohibited all but essential visitors. We have also published guidelines to all staff members working from our offices.

 

We are now looking to the future and would welcome any enquiries you have and sincerely trust to be of some assistance going forward.

 

We would like to thank all of our Valued staff and clients for their continued understanding and support through these difficult times.