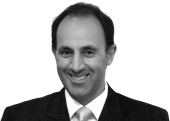 David Gakhar
B.Sc (Hons), FRICS, MCIArb, FCIOB
Managing Director
David joined Underpin & Makegood in 1983. He worked his way up from working on site to his current role. David has managed a variety of projects, including underpinning the House of Lords, part of London Zoo, a significant section of London's Guildhall and an 18th century farmhouse in rural France. As past Chairman of ASUC, the industry's leading Trade Association and past Chairman of the Occupational Working Group that devised the NVQ qualification in underpinning, David's site experience and qualifications as a Chartered Surveyor stand him in good stead to run and manage our Company, aided by his valued board and team of hugely experienced managers. David has a particular affinity with period buildings and bygone construction techniques and is always keen to see damaged buildings restored in a sympathetic way to their former glory. David is married, has 2 children, lives in North London and cites his interests as reading, football, beekeeping, cycling, golf, keeping fit and eating!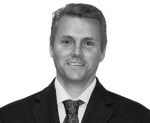 Heath Maddox
MCIOB
Contracts Director
Heath joined Underpin & Makegood in 1998 as a Superstructure Repair Contracts Manager having specialised in insurance repair works for eight years prior. He progressed to his present role in 2003 heading up Bush Hill Construction and the superstructure repair division of Underpin and Makegood. With a hands on approach Heath works closely with our staff to successfully manage contracts from tender stage through to completion. "I believe the key to success is a combination of our large client base giving repeat business and our longstanding skilled workforce with experienced managers understanding the demands of our market sector." When he is not managing his work teams, he is receiving instructions from his team of five children at home in Hertfordshire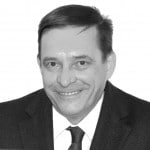 Graham Scard
Contracts Consultant
Graham has worked for the company since 1997, progressing from senior estimator through to contacts manager to becoming invited to join the board in 2005. Prior to this Graham worked within the property development markets as a Contracts Director and on major infrastructure projects in a variety of senior positions. Graham now takes responsibility for and oversees all of our underpinning activities and prides himself on giving a high quality service to all of our clients. Graham is married and lives in South London. At the end of 2021 Graham retired from his full time role as Director, continuing with the company on a part time basis as a Consultant.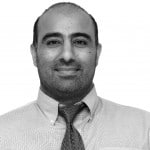 Ali Shah
BEng, PGDip, MSc, ICIOB
Contracts Manager
Ali joined us in 1996 as a graduate civil engineer to bolster our design capacity and set up a CAD department. More recently and with the benefit of ample site experience, Ali now manages underpinning, piling and groundwork contracts, both inside and outside of the insurance markets. Commensurate with this activity, Ali's role includes the management of the whole of the construction phase, which in today's market includes total repair and redecoration of the affected property. Ali relishes further education, is a graduate member of the Institute of Civil Engineers (hoping to achieve full chartered status soon), has completed the site safety supervisor's course and is fully conversant with all of the requirements of the CDM regulations 2007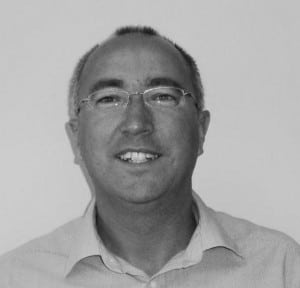 Kirk Jull
Piling Manager
Kirk joined us in 2012 as piling manager having had over 20 years previous experience running the piling division of two other South East contractors. Kirk has extensive knowledge of the restricted access piling market and has brought with him a number of fully experienced piling and underpinning teams. Kirk has been brought in to develop the restricted access and new build piling/underpinning side of the business. Kirk & his family live in Kent and he is a keen Formula one and football fan.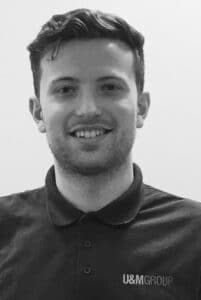 John Cush
BSc (Hons)
Contract Manager
John joined us in 2018 after graduating from Loughborough University. John has since completed his Level 6 NVQ in Operations Management alongside his SMSTS and is now a fully-fledged Contracts Manager. He is now embarking on his pathway to a Professional CIOB qualification . John is interested in all types of sports and when not playing football himself, he loves eating and watching nature programmes.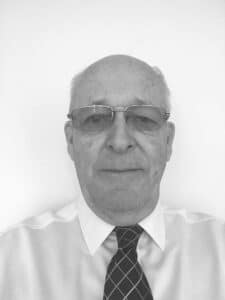 Peter Christian
OBE DL, FCIOB, CBuildE, FCABE, FCMI
Consultant
With 48 years' experience in the field of structural repair and strengthening, Peter brings a wealth of knowledge to restoring integrity within damaged or stressed structures of all kinds. Having merged his own business of 20 years, Charterbuild, with U&M Group, presents our mutual clients with the opportunity to benefit from an even greater range of services delivered by experienced specialist operatives. Peter has a particular interest in historic and listed buildings where the use of modern techniques for hidden structural strengthening can complement historic fabric. Projects include Woolwich Arsenal, Westminster Abbey, Stowe, Naze Tower, Crystal Palace and countless others. His experience with a number of specialist repair techniques and a respect for achieving cost effective, sometimes unusual, solutions means his professional advice has been widely sought by many. Peter has a private pilot's licence for helicopters, is a Deputy Lieutenant for the County of Essex, chairs the Estates Committee within East Anglian Reserve Forces & Cadets Association, is Honorary Colonel to Essex Army Cadet Force, chair of Chelmsford Sea Cadets and is also a volunteer Coastguard Rescue Officer.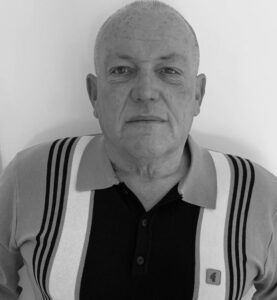 Trevor Giles
Piling Supervisor
Born and bred in Croydon, Trevor studied at civil engineering college giving him a great background for a career in the construction industry. Having spent 42 years onsite, specialising in reinforced concrete and associated works he brings to our team a wealth of knowledge and experience. Married with 4 grandchildren, Trevor enjoys holidays in the sun and socialising.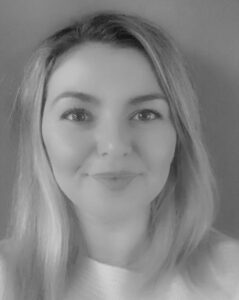 Christina Grammozi
Procurement Manager
Christina joined the company in 2019, as our front of house Receptionist/Administrator, quickly becoming a well-liked and integral part of our team. Showing a real aptitude for the tasks given to her, her role and responsibilities have broadened and her duties now also includes purchasing of materials. A real family girl at heart, cooking, getting outdoors, walking and running are Christina's main pastimes.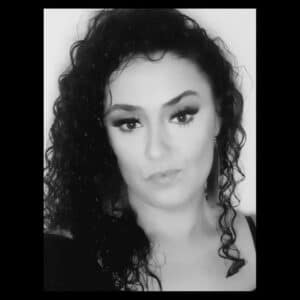 Carina Tricamo
Administrator
With over 5 years of experience working in all aspects of administration, Carina joined the company in 2023 as a member of our admin team.
Carina loves cooking for family and friends. She also enjoys cinema, music and reading self-development and crime investigation books.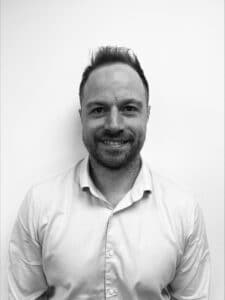 Chris Howlett
Management Accountant
Chris joined the team in 2022 working in the finance team at the company.  Chris is a chartered accountant, having previously worked in various finance roles. In his spare time Chris enjoys his sports both watching and playing and likes to travel where possible.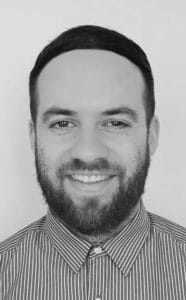 Michael Hubbard
Purchase Ledger Clerk
Michael joined the group in 2018, bringing with him the benefit of his 4+ years' experience in accounting roles. During his career so far he has experienced working in both large and small firms. Michael is married and has a young family, who he loves spending his spare time with. He also enjoys watching all sports and playing football and cricket.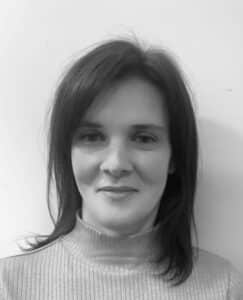 Domnica Bobu
Accountant
Domnica joined Underpin & Makegood in 2022, progressing her career in accountancy. Domnica specializes in construction sector, with responsibilities ranging from payroll, VAT and bookkeeping. Domnica loves to spend time with her daughters and cats. She also enjoys taking walks and working out.