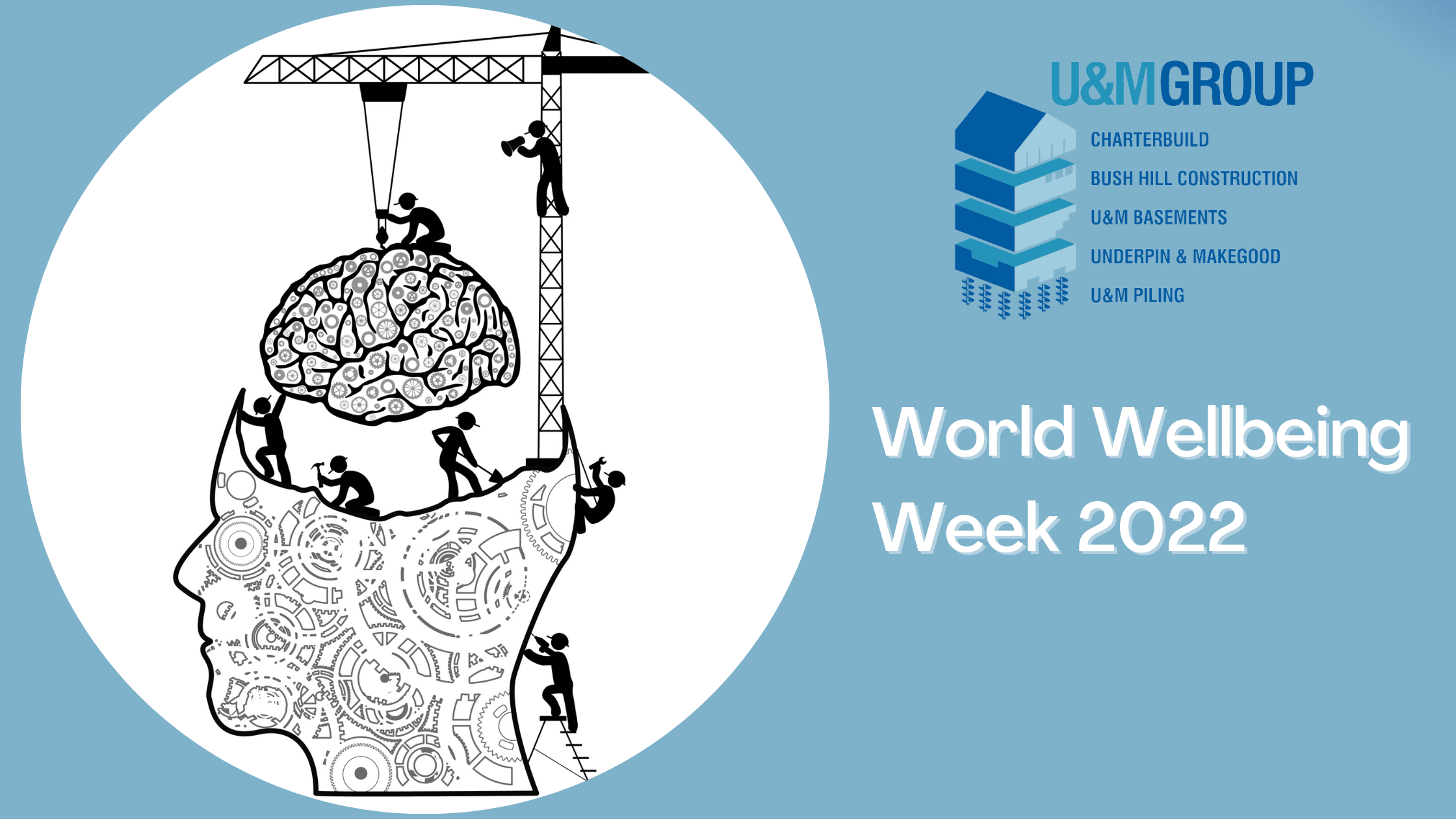 28 Jun

World Wellbeing Week 2022

13.5 million working days are lost each year in the UK due to workplace-related stress and 1 in 3 construction workers avoid taking time off despite stress.

What is Wellbeing?
Wellbeing can be defined as 'the state of being comfortable, healthy, or happy'. However, it can mean different things to different people and the definition fails to consider some complexities such as a person's sense of purpose, drive, satisfaction, motivations, and other external factors.
How to improve your Wellbeing
There are multiple ways to look after your well-being according to what suits you. Educating yourself on different ways to increase your happiness and improve your work-life balance can have a positive effect on your overall wellbeing. Particularly, in construction, which is one of the most stress-inducing industries, the best ways to do this involve improving your diet, sleep, relationships/connections with others, exercising, relaxing, and expressing your feelings. 

Workplace Loneliness 
Workplace loneliness describes feeling disengaged and detached from work and peers.

Making meaningful relationships is linked to improved outcomes in terms of work quality, increased wellbeing, and increased engagement in one's job. 

Employees who are lonely don't seem as approachable to their co-workers, and this might affect their dedication and productivity across all job responsibilities. 

Loneliness can also increase absenteeism and staff turnover. 

To tackle workplace loneliness: Having a supportive and caring workplace culture and management style can boost workplace morale, as well as having an infrastructure to conduct loneliness prevention.  
HSE
Construction companies should be conducting health surveillance checks to ensure that their risk management systems are working. This involves doing legally required checks for harmful exposure to silica, noise, or asbestos. As well as non-legally mandatory wellbeing checks to ensure staff are satisfied with their work conditions.
A high level of employee wellbeing has been linked to lower levels of absenteeism; attraction and retention of talented people; higher levels of employee engagement and productivity; and increased profits.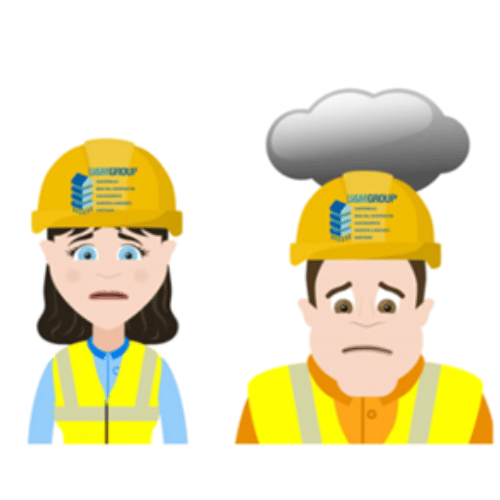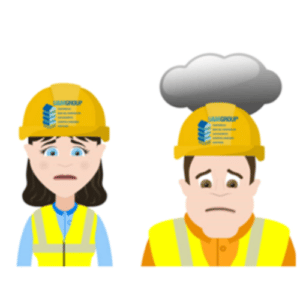 With the above in mind, we as a company take these issues very seriously given the enormous detrimental impact they have on individuals and our industry. We have trained key staff in mental health awareness to help identify early signs and eradicate negative well-being problems before they occur.