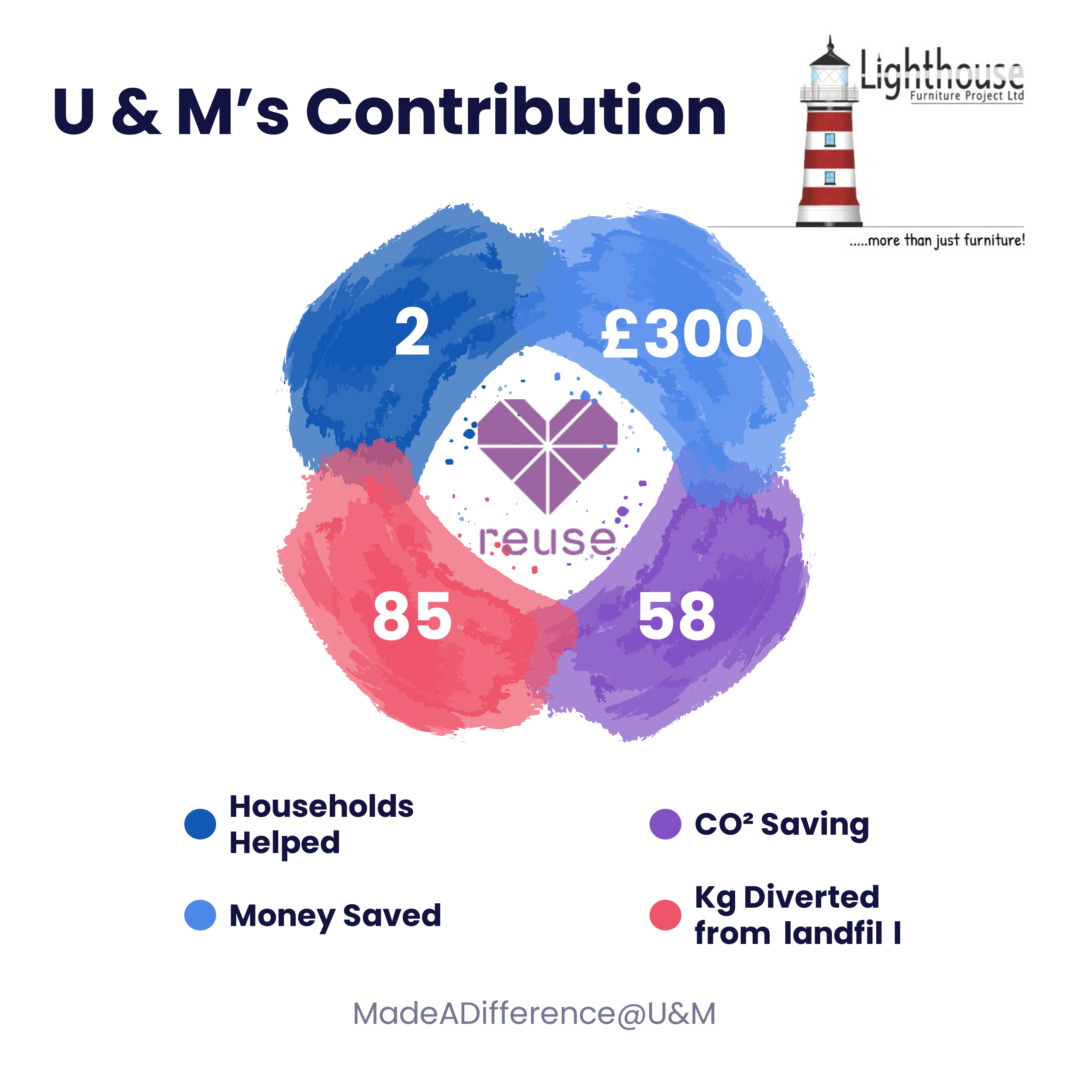 12 Nov

U&M Are Partners with the Lighthouse Furniture Project

When furniture and domestic appliances have to be replaced, the old items have traditionally gone to landfills, wasting resources and creating large amounts of carbon emissions that contribute to climate change. At the same time, many people struggling to make ends meet find it hard to afford domestic items they desperately need.

It's clear something has to change, and it's to play a part in this change that U&M are proud to be partnering with the Lighthouse Furniture Project, whose dedicated workshop team services and refurbishes items cleared from sites in order for them to be reused. Based in Brentwood, Essex, Lighthouse is a charity that's steadily expanding its reach, both on its own and by partnering with other charities and businesses.

U&M's involvement with the Lighthouse Furniture Project has only recently begun, but already we've diverted 85Kg away from landfills, making a substantial saving in CO2 emissions. At the same time, two households have benefitted from the furniture and appliances we've donated to Lighthouse, creating a saving of £300 to families for whom this sum is a game-changer.

This is only the beginning, of course. Our work frequently involves clearing out contents from homes that we're repairing or refurbishing, and in future, suitable items will go straight to Lighthouse, instead of to the local landfill site. This will create a dramatic fall in the amount of waste we produce, as well as helping families in need to get essential items.

In general, the construction industry has traditionally had a poor record in waste and carbon emissions, but the more progressive companies are trying to change that. U&M's partnership with the Lighthouse Furniture Project is just one of the ways we're doing our best to serve both the planet and the local community. Give us a call to find out more.