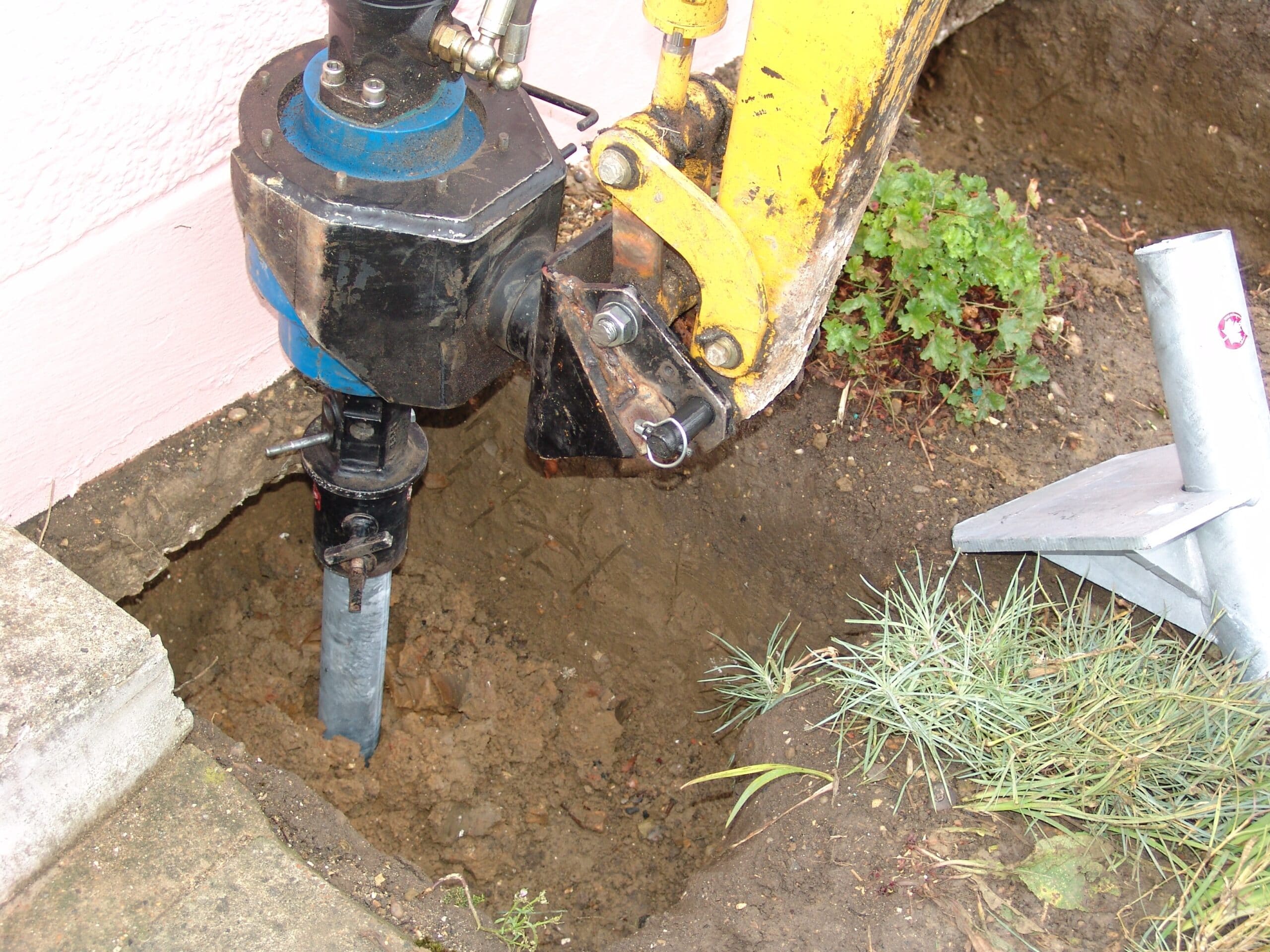 16 Apr

A New Way to Secure Your Foundations with Charterbuild

In the 44 years since U&M was founded in North London, we've gradually built up a wide range of construction services. Besides the underpinning and piling that's always been central to U&M, we also offer services ranging from basement construction to structural repair work. In 2019, we acquired Charterbuild Ltd, a company offering services that complement our existing ones. Crucially, Charterbuild gives us the opportunity to offer screw piling. A way to securing building foundations!
What Is Screw Piling?
Piling as a whole is an extremely powerful and versatile technique. The load-bearing capacity of piles can support the building foundations of a whole building securely, or even a major structure such as a bridge or an oilrig.
Screw piling, on the other hand, is targeted in particular at supporting relatively light loads. In terms of new builds, screw piles can usefully support structures like light extensions, garages or porches, while they can also be used for underpinning, where it's only necessary to add a little extra strength to existing foundations.
Screw piles are steel shafts, constructed in flights, that are installed into the ground in essentially the same way you'd put a screw into wood — hence the name. The types of screw piles used by Charterbuild are Chance and Helifix Dixie piles.
What Are the Advantages of Screw Piling?
In addition to the efficiency of screw piles in supporting loads, the big advantage of screw piling is that the equipment used to install the piles is relatively small. This means it can get into confined spaces that could make other types of piling impractical.
It's also fairly quiet, which can be crucial when working in a built-up area. After all, you don't want to upset your neighbours by producing a constant noise while the work's going on, do you?
In the same way, the machinery meets the requirements of EU4 emissions, so you're not going to be polluting your neighbourhood. And, when the work is finished, there'll be no spoil or broken concrete to get rid of.
How Does Screw Piling Fit into Our Overall Offer?
Every customer we work with has individual needs. It would be wrong to try to apply the same solution for every job, so the range of techniques we can offer means we have a solution for each requirement.
The screw piling brought to us by Charterbuild provides a perfect solution for light underpinning in a confined space, as well as building smaller structures. Heavier underpinning requirements can be met by other piling techniques, or more rarely by mass concrete underpinning. And our structural repair services may be essential to correct the damage done by subsidence.
Give us a call if you want to know more about screw piling or any of our other services.