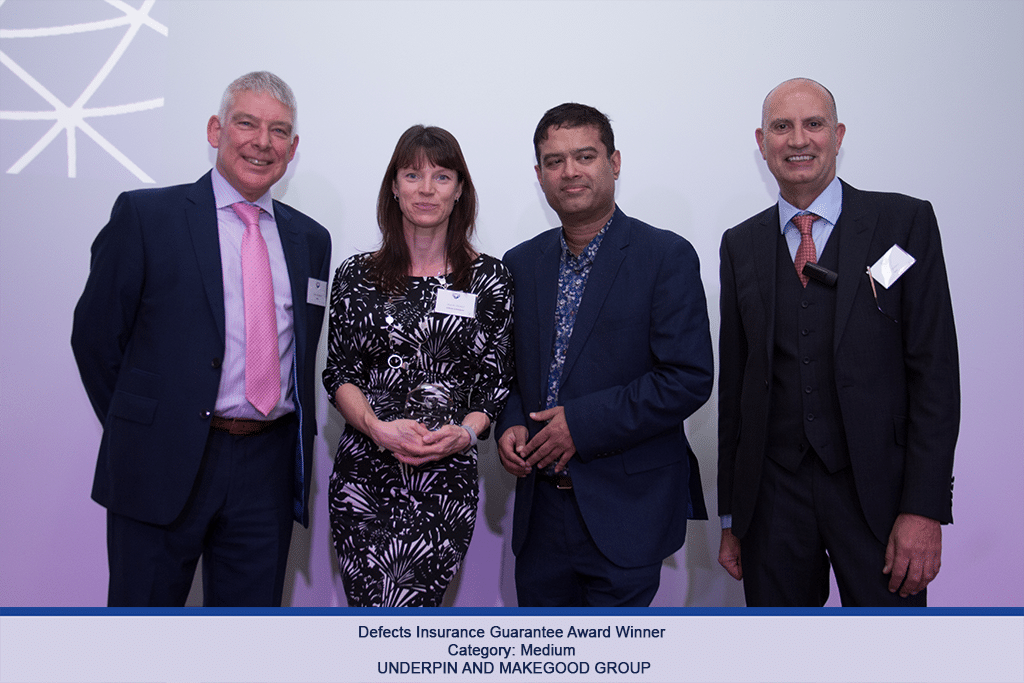 04 Dec

ASUC Awards 2018 – November!

On the 23rd November, we attended the ASUC Awards 2018, at One Moorgate Place in London. The guest speaker for the Awards was Paul Sinha – best known from ITV's popular quiz show 'The Chase' – who lived up to his promise to be an entertaining and amusing host

We are delighted to announce that we received a lovely glass trophy as winner of our category and a certificate for 'Highly Commended' recognising our commitment to training.
ASUC Awards 2018
DEFECTS INSURANCE GUARANTEE AWARD – sponsored by MD Insurance Services
Medium – UNDERPIN AND MAKEGOOD
GROUP TRAINING AWARD – sponsored by Knightbuild
Highly Commended: UNDERPIN AND MAKEGOOD GROUP
For more information on the event and to see the gallery click here!
See more on the services we offer here. Choose our award winning services and contact us today!